こんにちはー!日本では真夜中かな?w
AKKO in NYでーす 😀 ✨✨
Hi! I'm in NY now✨
只今開催されているJETRO主催のCamouflageショールームイベントのためにニューヨークに来ています!
Kiyo and I are in NY for JETRO's Camouflage showroom event, which has already started since this Tuesday.
1/24~26はPier 94という大きな展示会場でLiberty Fairsさんの協力のもと、選りすぐりのメンズアパレル、アクセサリーブランドと一緒にVIVONのアイウェアも展示されています。
初日に会場へ行ったのですが、スタート直後からものすごい来場者の数でとても驚きました!それくらい注目されているという事ですね!!(写真からはあんまり分からないけどw)
From the 24th to 26th Jan, VIVON EYEWEAR is exhibited with Liberty Fairs at Pier 94, along with selected men's fashion brands and accessory brands.
We found that so many buyers came to the event from the beginning and the event is receiving a lot of attention. So happy and honoured to be a part of it!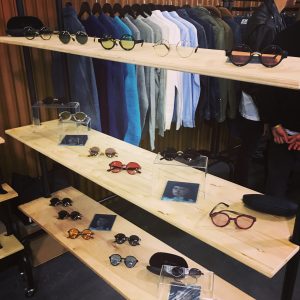 そして明日からはSOHOにあるMahna Mahna Showroomに場所を変えて展示を致します✨
1/27~2/2まで展示していますので、NYにいる方は是非覗きに来てください 🙂
We're moving the venue to Mahna Mahna Showroom in SOHO from tomorrow.
It's open until the 2nd February. Come and visit our showroom if you're in NY!
久しぶりのニューヨークですが、やっぱりこの都市はパワーがみなぎってますね!!
いつ来ても面白いし飽きないですね〜!帰りたくない〜〜
It's been a while since I came to NY last time, but I've found the city very energetic as always! It's never been boring. I don't want to leaveeeee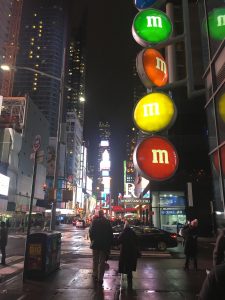 それでは、詳しいレポートは次回に回して、今日はこの辺で失礼します!
Ok, I'll talk about the details of the event and our stay in NY next time!
Bye now!
AKKO